← Back to list
Cucumber salad dip with Cashew nuts
September 28, 2022, Reading time: 1 minute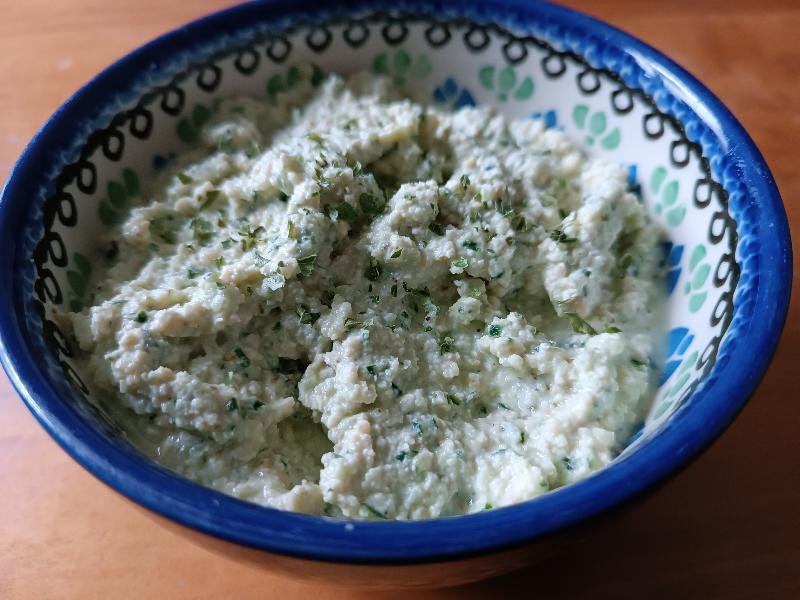 Delicious cucumber salad dip with cashew nuts. Since I have no fewer than three cucumber plants in the polytunnel, and have already collected quite a lot of cucumbers, it is now time to make a fresh cucumber salad dip with cashew nuts.
This salad dip is creamy because of the cashew nuts, but still fresh thanks to the cucumber. Once you've tasted it, you'll want to eat it with everything! You will LOVE it!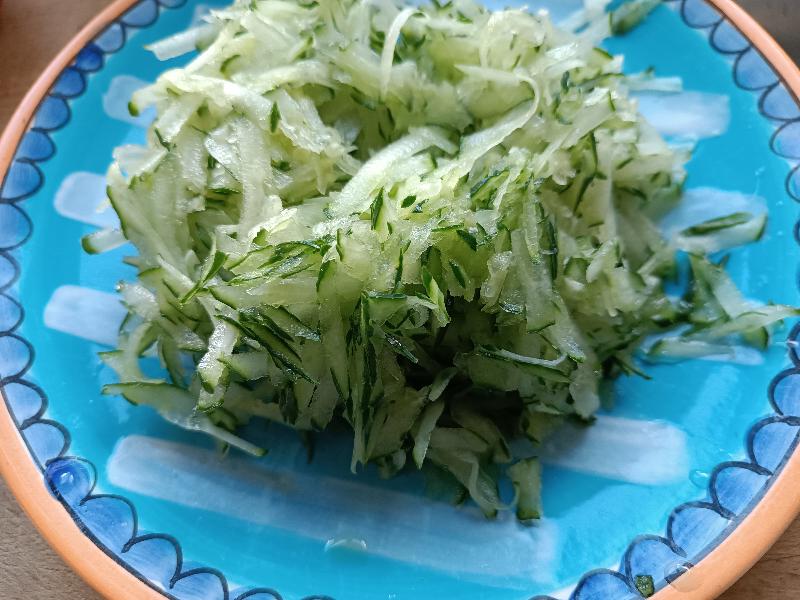 How long does Cucumber salad keep
If you have leftover cucumber salad, you can keep it in the fridge for 3-4 days.
Ingredients
1 cucumber, peeled and grated
150 grams of unsalted cashew nuts, soaked for an hour in water
2 cloves of garlic
1 tablespoon olive oil
2 teaspoons of oregano
1 teaspoon miso (I use this instead of teaspoon salt)
Juice of 1 lemon
Little pepper
Preparation
Put the cucumber grater in a sieve and squeeze out as much moisture as possible.

Put the grated cucumber together with the cashew nuts, garlic, olive oil, oregano, salt, lemon juice and pepper in the food processor and puree to a fine spread.
Tip: This salad dip is delicious on bread, with Greek or other Mediterranean dishes. Also very tasty on toast(s)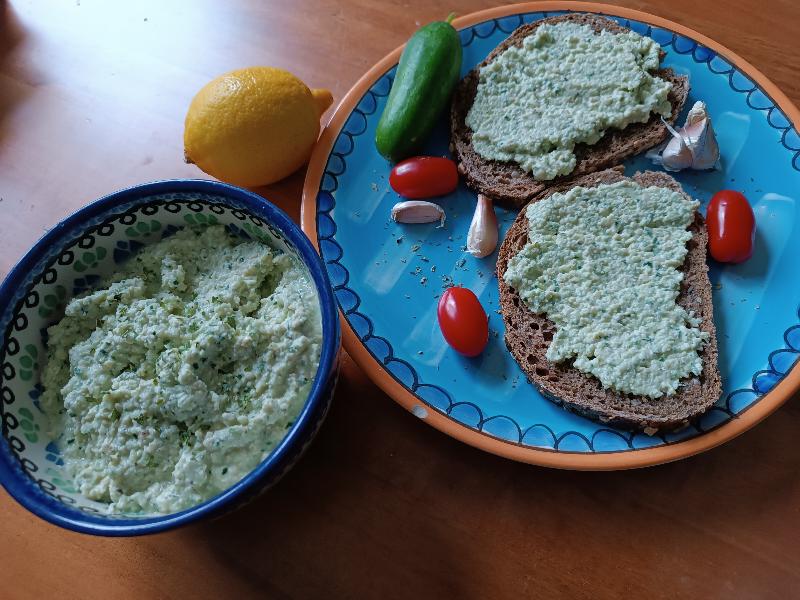 Share on: