← Back to list
Making Vegan Mayonnaise (without eggs)
August 13, 2022, Reading time: 2 minutes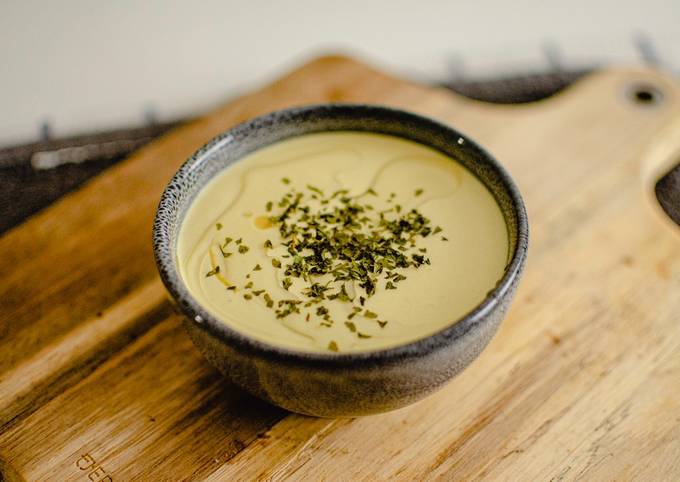 This thick and creamy vegan mayonnaise is an excellent egg-free substitute for regular mayo. I myself use it for sandwiches, as a base for dressings, and in salads.
Nowadays you can buy vegan mayonnaise in various supermarkets and organic stores, but nothing beats homemade mayonnaise. Regular mayonnaise contains eggs, which are of course not vegan and not essential for a good mayonnaise. Replace your egg with tofu, plant-based milk or aquafaba (the liquid from chickpeas) to make vegan mayonnaise. Even though the ingredients are different, it is an excellent substitute for regular mayonnaise.
Tips
Avoid curdling mayonnaise by using all ingredients at room temperature.
A clove of garlic or some fresh herbs will give your mayonnaise extra flavor.
If it can be sweeter, add some agave syrup
It is normal that your veganaise looks whiter than regular mayonnaise, because you do not use egg yolks.
Buy mustard without sulfites
I usually use soy milk to make vagan maionaise.
Ingredients:
100 ml soy milk (unsweetened)
250 ml sunflower oil
1 tbsp apple cider vinegar
2 tsp mustard
1/4 tsp sea salt
pepper – to taste
Instructions:
Pour the soy milk into the cup/pot and add the mustard, apple cider vinegar, salt and pepper. Mix everything together briefly. Set the immersion blender to a moderate (but not too low) setting and place it in the mixture. Slowly add the oil while going up and down with the immersion blender. Make sure that you 'suck up air', as it were, and that the mass mixes well. Stop mixing when the mayonnaise is thick enough.
That's it…
Share on: