Atom Text Editor Will Officially Stop Later This Year
August 11, 2022, Reading time: 2 minutes
For years I have been using Atom to write my scripts.. Because I think this is one of the best FREE "Hackable" text editors. But…. GitHub Atom is shutting down.. Unfortunately..
"When we formally introduced Atom in 2014, we set out to give developers a text editor that was deeply customizable but also easy to use—one that made it possible for more people to build software. While that goal of growing the software creator community remains , we've decided to retire Atom in order to further our commitment to bringing fast and reliable software development to the cloud via Microsoft Visual Studio Code and GitHub Codespaces."
So, what happens now? GitHub is giving six months' notice of Atom being discontinued to allow its users sufficient time to build their workflows elsewhere. On December 15, 2022, all Atom repositories will be archived. So it's not the end just yet, but it's close. In the time leading up to this date, GitHub will push reminders of the impending doom of its text editor just so you don't forget.
So, what's next? The logical (and Microsoft-expected) move is that folks will simply move over to Visual Studio Code. As with Atom, it's completely cross-platform and open-source, and there are versions out there without the Microsoft telemetry if that's the part that puts you off. Atom can of course be forked before its demise, but whether anyone can keep it alive for the long term is a mystery.
What now..? The last few days I've been using and testing various text editors… Well, this is/was very frustrating.. Of course you can also use vim, but for most of the projects I work on they are simply too big. For a small script, vim is sufficient for me.
As I mentioned above, Atom is ideal for me. And I'm not going to pay for a text editor… But is the Windows alternative so great? VSCodium and the other options not for me…
Meanwhile I keep testing and trying the various text editor. So far not like I'm used to with Atom. Hopefully in the future Atom will continue, or be taken over by a party..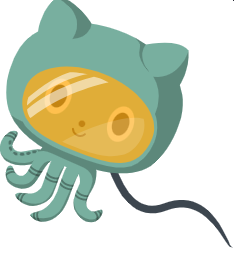 Share on: